Gasco is recognized by consumers as the company with the best service experience in the industry
The important work that Gasco has developed in recent years to deliver an excellent service to its customers, marked by the market launch of its new logistic optimization model, Gasconnect, and the constant concern to improve its processes in all its areas, has positioned the company as a benchmark in the industry in this area. This was evidenced in the latest Ranking of experience PXI – Praxis Xperience Index 2019, annually prepared by the Praxis Customer Engagement consultancy. This placed Gasco in first place at a national level for the Gas Cylinder sector, being recognized by consumers as the company with the best service experience.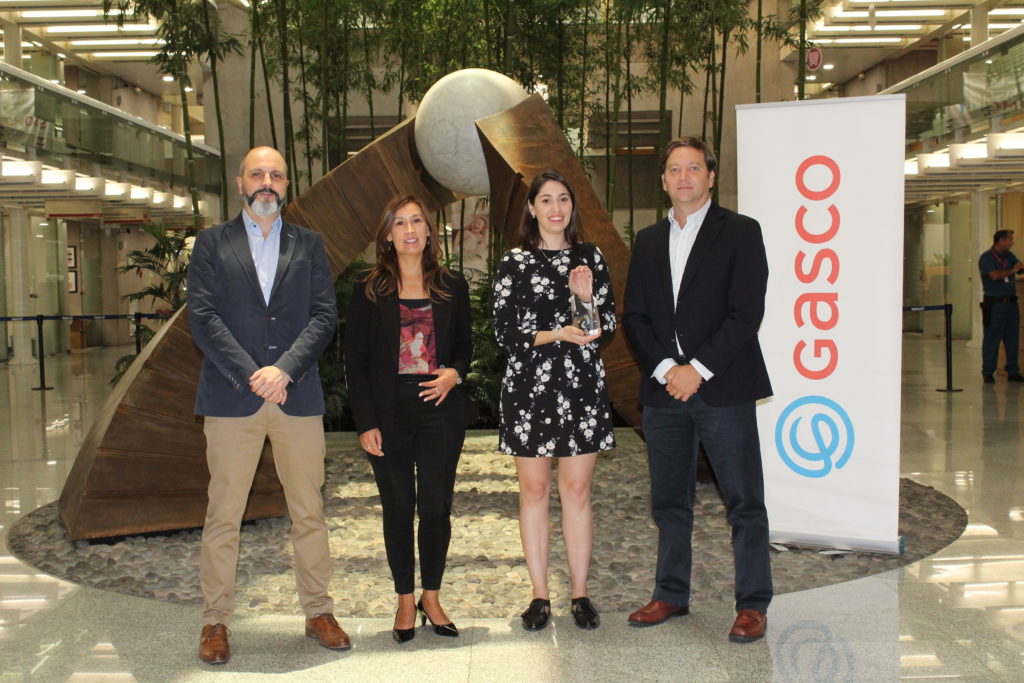 This index seeks to recognize the experience of consumers against the main brands of the country, taking into account three dimensions: functional, operational and emotional, which seek to measure how effective, easy and enjoyable is the service that these companies deliver to its customers.
The LPG Business Manager, Marc Llambías, noted: "we appreciate this recognition that fills us with pride. Gasco has developed and implemented important projects and initiatives, always looking for excellence in serving its customers, optimizing processes and managing a greater integration of the entire supply chain. All of this in order to arrive in the best way and with the best service to all our consumers."
On the other hand, Gasco's Packaging Manager, Fernando Ledesma, commented that "this award is an acknowledgment that our customers make to Gasco's constant work for delivering an excellent service. Gasconnect is a clear example of the transformation we have experienced as a company in recent years, where we have managed to understand the real needs of our customers, allowing us to deliver solutions that contribute significantly to improve the quality of life of our consumers and raise service standards of the industry."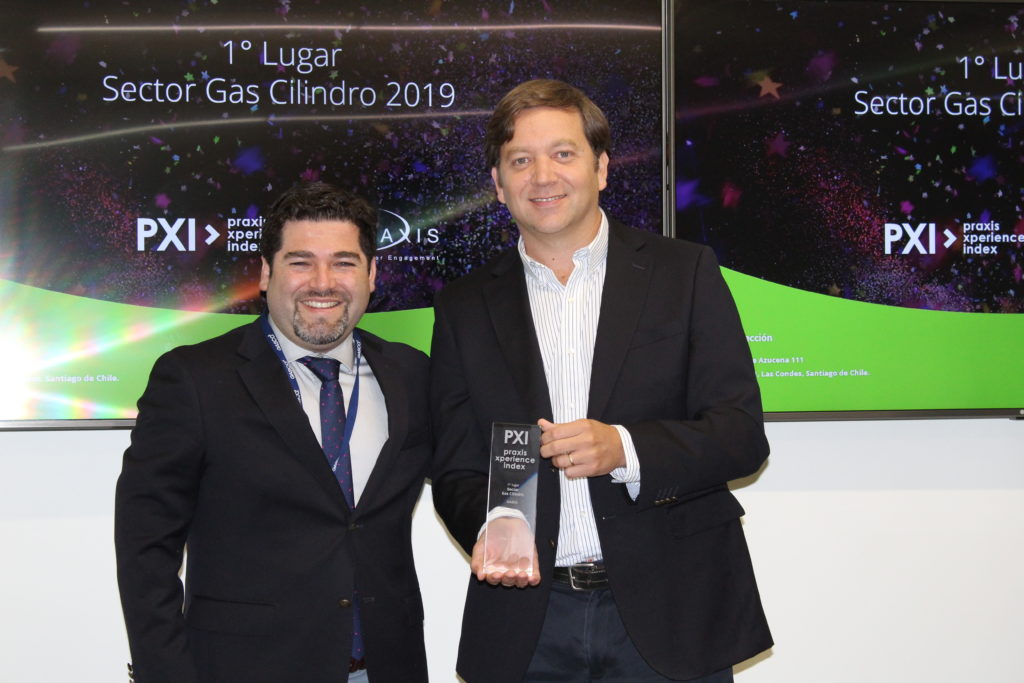 Along with this, he added: "This recognition represents the daily work of all those who make it possible to deliver this product and service to each of the households in Chile. Gasco is a company that is constantly innovating, optimizing and changing, in order to deliver a fast and excellent service to all its customers. This is how Gasconnect will continue to transform the way of ordering gas in Chile, in order to continue delivering the best solutions tomorrow."
The Ranking of experience PXI – Praxis Xperience Index 2019 measured 120 brands distributed in 29 sectors and was based on a sample of approximately 35,000 telephone surveys.