Company
Gasco reinforces transport strategy: we managed to convert light vehicles to operate with diesel and gas in Chile
An important progress for the transport sector was achieved recently by Gasco, after converting first diesel light trucks to operate with a mixture of diesel and gas in Chile. This initiative was born once the ministry of transport and telecommunications authorized the adaptation of the Hyundai Porter model to liquefied gas, in dual mode diesel-gas. Its operation considers the joint operation of both fuels replacing a percentage of diesel with liquefied gas. With this action, the company seeks to continue strengthening its strategy of moving towards a more environmentally friendly automotive park through a greater development of vehicular gas in the country.
Specifically, through the approval of the Ministry, this certification will allow this type of light vehicles (widely used in the urban transport of goods and merchandise) to access a type of technology that brings important benefits to the environment. One of these changes is a better engine performance due to a considerable improvement related to the power and torque of the vehicle, in addition to generating savings in fuel consumption in a range around five and 10% depending on the pattern of consumption.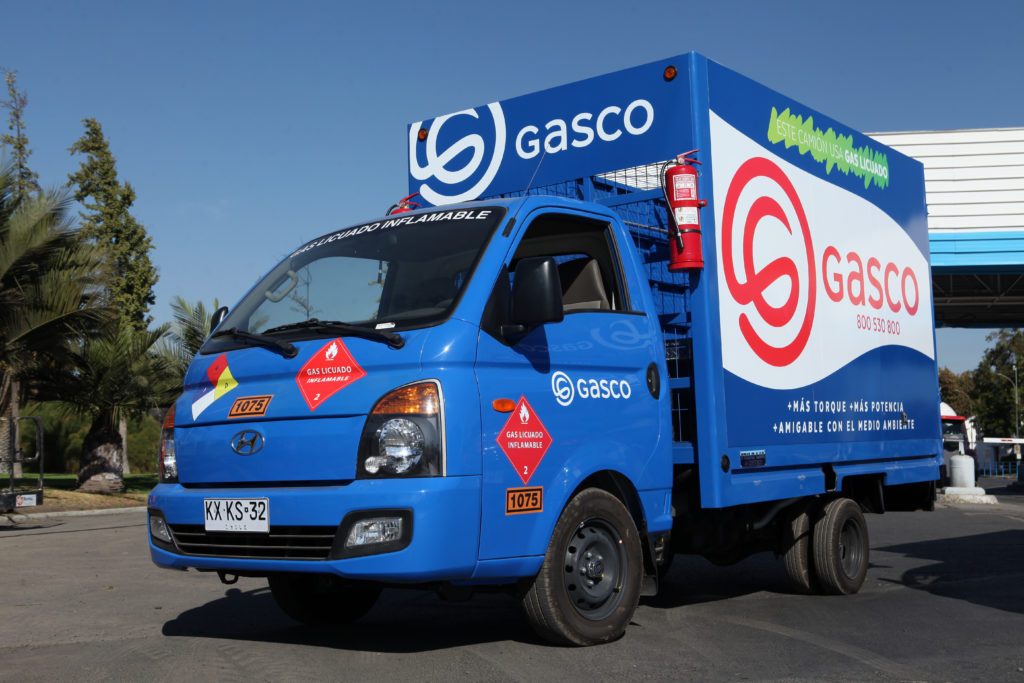 This initiative was born once the ministry of transport and telecommunications authorized the adaptation to liquefied gas of the Hyundai Porter model, in dual mode diesel-gas.
After this approval, Gasco decided to convert 10 of its cylinder delivery trucks onto this technology and the company's goal, in the medium term, is to scale it to a larger part of its home delivery fleet.
Fernando Ledesma, Gasco's Packaging Manager, noted that "the conversion of these vehicles consolidates the company's position as a leader in promotion of gas transportation, in this particular case taking an important step towards the replacement of diesel".
Together with the above, Gasco is developing a demo that will allow heavy vehicles to operate with dual diesel-gas technology, in order to show the mechanical, consumption and environmental benefits derived from the use of vehicular gas in this type of transport.
In this way, the company continues to strengthen its strategy to position liquefied gas as a sustainable alternative for national transportation, in order to achieve a modification in Decree No. 55 of the Ministry of Transport and Telecommunications to ease the restrictions that currently exist for liquefied gas in the sector, either in the certification of private or heavy vehicles.