Supply segment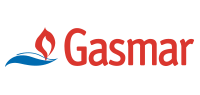 The subsidiary Gasmar S.A. is the leading importer and wholesale supplier to the propane market in Chileliquefied gas. Its main activities are the import, storage and wholesale revenue of liquefied gas, including its transport to the storage centers of the various distributors. Gasmar owns a storage terminal located in the bay of Quintero, Valparaíso Region, with five storage tanks with a capacity of 145 thousand m³ in the aggregate.
FIGURES AS AT YE 2017.
EBITDA US$

37m

PROFIT US$

23m

REVENUES

544,000ton
Ver más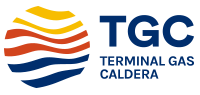 Terminal Gas Caldera S.A. is exploring the development of a maritime terminal in the Caldera Bay, Atacama Region, for the reception, storage and dispatch of liquefied gas in the northern part of the country. The project, which has already initiated legal and regulatory procedures, considers the construction of a multibuoy terminal with a storage capacity of 45 thousand m3.
FIGURES CORRESPOND AS AT YE 2017.
ASSETS (MMUS $)

2.2

NET WORTH (MMUS $)

2.2
Ver más